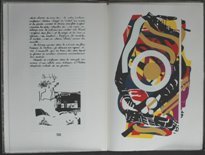 Dissonances: text and part of the illustrations by Denis Schneider using a technique called silk screen printing on Velin Cuve bfk Rives. The cover is made of zinc, lined with silk.
Artist draws. 52×34 – 1972 – 25 copies.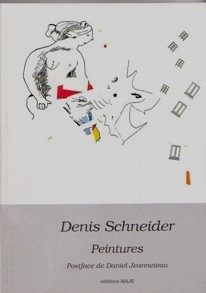 Denis Schneider Peintures: published by MAJE – 1999.
68 pages with 32 pictures of his paintings.
Postscript by Daniel Jeanneteau.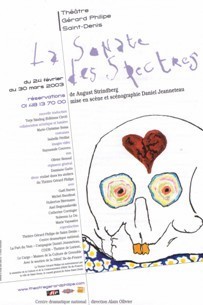 He has also created theatre playbills,
book jackets and CD inlays….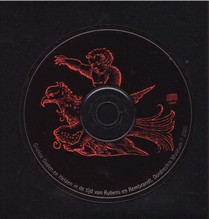 In 2001 the Dordrecht Museum (Netherlands) released a CD-ROM to mark an exhibition on the topic "The Greek Gods and Heroes in Rubens and Rembrandt's time". Two contemporary paintings had been chosen to illustrate this theme: "ORPHEUS" by Cy Twombly and "ORPHEE" by Denis Schneider.
click here for more detailed information